INOVA Releases New E7, E8, E20 and DE20 Models.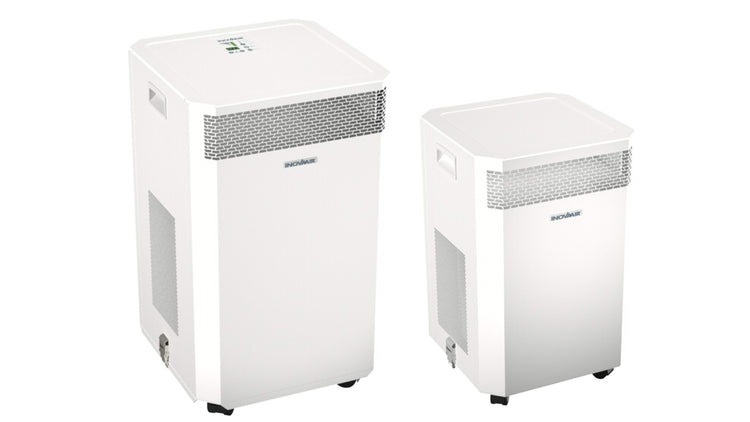 After 3 years of ongoing R&D, INOVA has fully updated its line of air purifiers including E7, E8, E20 and DE20 models.
The new models include full 5052 marine-grade aluminium body construction. The move from steel to aluminium was aimed at reducing the weight significantly with up to 30% weight savings, making systems easier to transport and change filters. Like the previous models made from steel they are also incredibly durable and will never fade or crack like plastic air purifiers. The Dulux powder coat finish is rated for a minimum of 10 years' service in harsh outdoor environments, so you can expect it to last a lifetime indoors.
The German-made fans and motors on all new models are completely isolated from the air discharge at the top of the system, resulting in lower noise at higher speeds and higher airflow. All models like the previous one are extremely quiet on lower speeds and designed for operation while sleeping.
In an air purifier market dominated by plastic materials which cannot support the weight of high-capacity filters, we are excited with the advancements in the new models and proud to be the only air purifier manufacturer in the world using such high-grade materials to build handcrafted air purifiers which are 100% Australian made.
Existing customers can rest assured that filters for the new systems are fully compatible with the previous models.
INOVA Air Purifier Models