Seven Reasons to Choose INOVA Air Purifiers
We all know that clean air is a valuable commodity in the modern world. It promotes health and well-being and adds to our quality of life. INOVA is committed to improving indoor air quality by building the world's best air purifiers.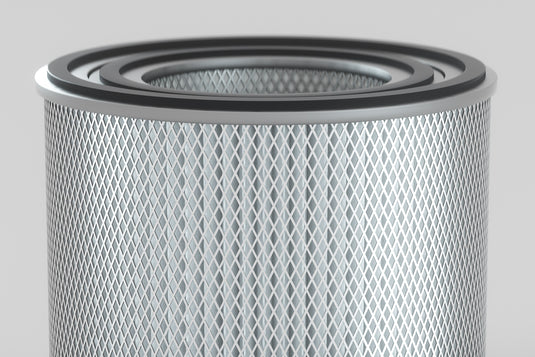 1. An Air Purifier is only as good as the filters inside.
We offer the largest medical-grade HEPA and high capacity Activated Carbon filtration with efficiency up to 99.97% at 0.003 microns.

Big filters do make a big difference in the results and filtration efficiency of an air purifier. We are proud to manufacture the largest filters in the air purification industry, and we use only chemical-free steel construction.

When compared with other leading brands, our filters contain between 30-70% more filtration media. This not only means a more effective air purifier, but longer filter life and lower ongoing operating costs. The lifespan of the main filters in our residential systems is up to 5 years, while some of our competitors who do not use prefilters only last 6 months for the main filters, so it's not long before the filter replacements exceed the cost of the initial purchase.

Compare the filter specifications between INOVA and our competitors, and you quickly see why our systems are superior.
2. Australian-Made superior quality.
INOVA makes sure every dollar you spend goes into the product you are purchasing. That's how we can afford to use German motors and all steel hand-crafted construction, including steel filter casings. Buying direct gets you better service, better quality and a product which is backed 100% by the people who actually make it.

With a commitment to Australian manufacturing for over 18 years, we are able provide you with the best air purifiers for your application, as we have dozens of different filter combinations to suit your needs. In the unlikely event that we don't have a system to suit your requirements, we will custom manufacture it for you.

You can also rest assured that in years to come, filters will remain available for your system, as we offer the best after-sales support in the industry.

What are you paying for when you buy an air purifier? Currency exchange, import duty, international shipping, mark-ups by importers & retailers. Wouldn't you rather invest your money into purchasing the highest quality air purifier where you get a higher level of filtration not offered anywhere else? At INOVA, Australian-made not only means better quality, it also represents better value.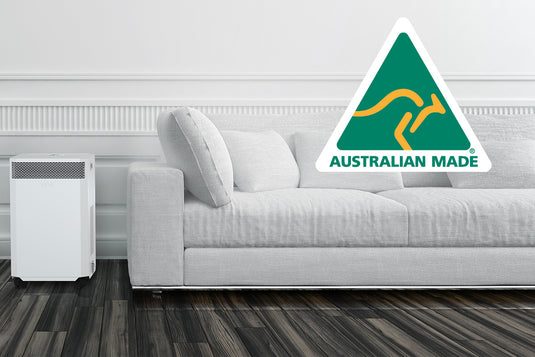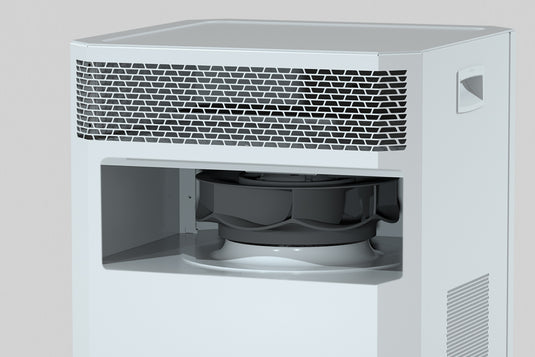 3. Energy and cost-efficient design.
INOVA E20 and DE20 systems are made with highly efficient German-engineered EC fan technology and represent the only air purifier in Australia offering this technology which decreases the usage of energy by up to 70% over standard AC fans.

Any air purifier system is a long-term investment; while many brands have a low initial cost, the use of standard or substandard construction materials and filters tend to require constant replacements, cleaning, and other forms of maintenance. Moreover, it is important to consider any system's usage of power, since air purifiers need to be operated 24/7 to be effective.

When you invest in a product you want it to last; so do we. We only use the highest quality components and our systems are designed to be serviced, they are not throw away appliances where you can expect to replace it after a few short years.

Finally, all INOVA models utilise German manufactured fans which are designed for continuous operation.
4. Operating noise levels
Any appliance that deals with moving air is accompanied by some level of background noise, but ideally it should produce only the sound of a soft breeze, as opposed to the noisy hum of the motor within. As an appliance that will spend a great deal of time in the room with you, it is important to consider the background noise that it will create during its many years of use. Air purifiers made from plastic are prone to vibration and motor noise due to the low strength characteristics of the material.

We go to great lengths in making quiet air purifiers; we start by using all-steel construction, the highest quality German manufactured motors, and encase the motor in an isolated chamber with anti-vibration mounts from the body of the air purifier. This results in quiet operation and a smooth transition in airflow noise from low to high speeds and most importantly no motor hum.

This is one of INOVA's specialties with the superior system design and internal components operating at near-silent levels, creating only the sound of a gentle airflow when in operation.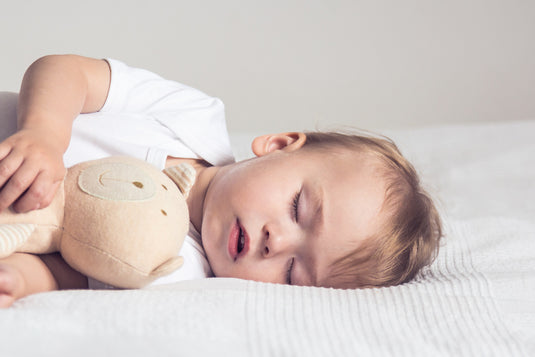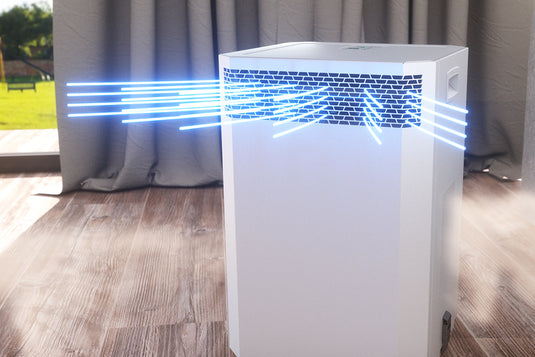 5. Superior clean-zone airflow patterns.
Any air purification system needs to filter all the air in a room to be highly effective. Many air purifiers are designed around the constraints of the fan location and discharge air at a slow velocity in multiple directions, resulting in the re-intake of already filtered air, particularly at low speeds. Think of an air purifier like an air conditioner, which is designed to throw the air from one side of the room to the other in order to circulate conditioned air properly.

All INOVA systems utilise our unique Clean-Zone design with a diffuser, which creates a straight air path from the air purifier to the other side of the room, even at lower speeds. The result is lower particle counts in the room and superior clean air circulation throughout the entire area.

All of our fans are located after the final stage filter, which means the fan always stays clean, performance is not affected by dust build-up on the fan, and most importantly, the internal workings of the air purifier do not become a dust trap which cannot be cleaned.
6. Constructed with the highest quality, safe materials.
Buying an air purifier is a decision to breathe clean air. Many air purifiers can actually emit harmful chemicals from the construction materials they are made from; plastics, filter material additives, glues, cardboard and polystyrene foams can all cause problems for those who are sensitive to air pollutants, and should be avoided as they are constantly in contact with the airstream. Plastics are derived from petrochemicals; they all out-gas to some extent, which is why we avoid using plastics in the construction of the system and the filters. We use powder-coated Aluminium which is a baked finish, solvent-free, and environmentally safe. INOVA's highest priority is the use of materials which are both safe for you and the environment.

Ironically, some forms of air purification systems create their own harmful by-products in the process of cleaning the air. Ionizing-based systems can create significant levels of ozone, which is a well-known irritant to the lungs and breathing passages, making them a particularly bad choice for those with allergies and asthma. All of InovaAir's systems only utilise medical-grade H13 HEPA and high-capacity activated carbon filter technology, which produces absolutely no harmful by-products. Put simply: safe, proven, effective filtering technology.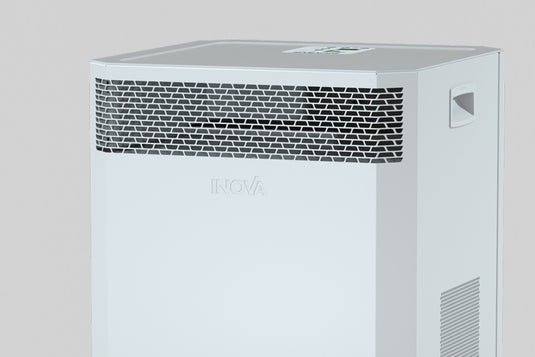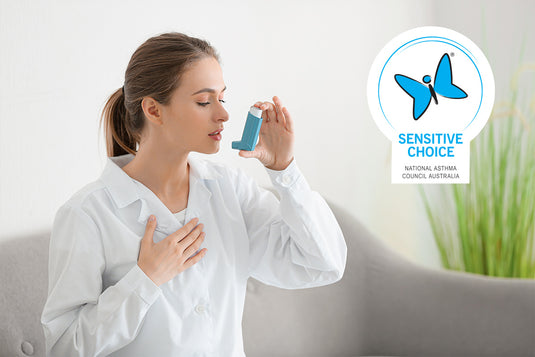 7. National Asthma Council of Australia's Sensitive Choice® program.
​Since 2013 INOVA has been part of the Sensitive Choice® program, developed by the National Asthma Council of Australia. The program is aimed at educating the importance of managing asthma and allergies in part by its selection of safe and effective products.