How an Air Purifier can reduce allergy symptoms.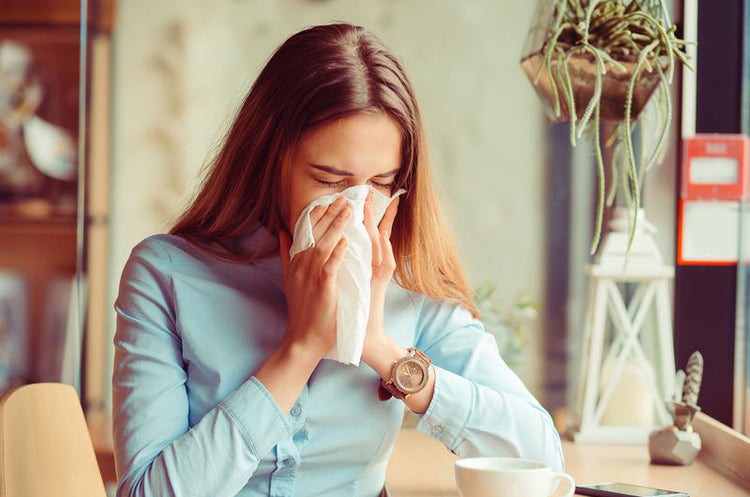 Runny noses, itchy eyes, breathing problems and other symptoms that can arise during allergy season are a problem for a growing number of Australians – causing immense frustration and irritation for those who suffer from these symptoms.
Australians are being told to prepare for the worst hayfever season in years as spring brings more pollen into the air, according to University of Melbourne botanist Dr Ed Newbigin.
Almost 20% of the Australian population has an allergic disease and this is increasing according to allergy Australia, while nearly 5 million Australians had hayfever in 2017-2018, according to the Australian Institute of Health & Welfare.
While it's difficult to control environmental triggers of allergy symptoms when you're outdoors, it is possible to improve the air quality in your home and minimise allergy symptoms.
There are a number of things that can contribute to allergy symptoms – mould spores, dust, pet dander and pollen.
A good quality medical grade HEPA filter
can remove these airborne allergens, pollutants and particles from the air in your home, resulting in almost immediate relief from symptoms.
While a lot of brands claims to have HEPA filters, many of them aren't medical grade and are made from synthetic materials which can release other harmful chemicals into the air for years after you've purchased your air purifier.
If you suffer from allergies to pollen, dust, pet dander and/or mould, it's likely you're also sensitive to other environmental toxins like VOCs from building materials and car exhaust (which can be problematic if you live within a few hundred metres of the main road).
Our air purifiers also have a high capacity activated carbon filter with kilograms of carbon that will filter chemical vapours from the air, as well. Tightly packed carbon molecules remove these harmful chemicals and freshen the air as it passes through the system. The result is seriously clean air and a significant reduction in allergy symptoms.
To choose an air purifier that meets your needs, check out our comparison chart here:
Choosing your system.
INOVA Air Purifier Models