Buyer Beware: Air Purifier Scams.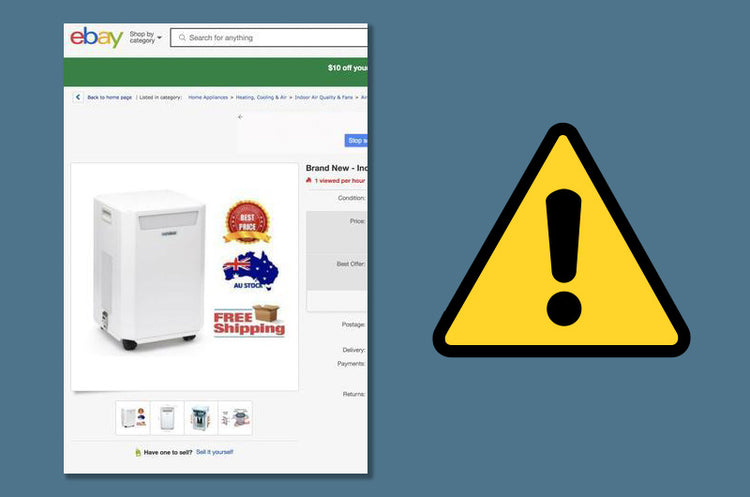 Since the bushfires in Australia we have seen unprecedented demand for air purifiers, at InovaAir we have experienced this not just from home users but also from commercial businesses and Government. 
The rise in demand has unfortunately bought with it scams targeted at unsuspecting purchasers. 
We recently came across 3 sellers on ebay® of our products stating they were brand new and in stock. We don't have resellers sell our air purifiers on ebay® and only sell directly or through authorised resellers. The sellers had little to no feedback and recently registered usernames and were clearly the same fraudster, even the feedback on one of the seller profiles was:  "Fraudulent seller. Stay away. Steals Credit card details." 
What the seller actually does is purchase the item from a reputable online website using stolen credit card details and puts the buyer's ship-to address and name. The buyer receives the item and thinks it was a legitimate purchase and then after 30 days the fraudulent seller gets paid by eBay if it hasn't been found out by then. The buyer has unwittingly purchased and received stolen goods. 
We have alerted eBay on multiple occasions and await them to take action. There are numerous other products which these fraudsters are targeting including dehumidifiers, so buyers need to be vigilant.
INOVA Air Purifier Models